THE CERTIFICATE OF FLAMEPROOFING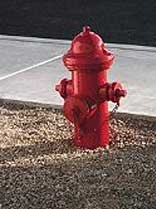 The Certificate of Flameproofing is an essential part of the Inspecta-Shield Plus™ program. Following treatment, the application for certification is completed and signed by the applicator who is trained by Northeast Fireshield, Inc. and certified by Northeast Fireshield, Inc.
Upon satisfactory review, Northeast Fireshield, lnc. will issue a Certificate of Flameproofing to whomever is designated on the application. This certificate will provide verification of the treatment to the customer, Fire Marshals, Insurance companies and other interested parties.
This newest certification by the ICC-ES supports Inspecta-Shield Plus™s effectiveness stating that "The flame-spread and smoke-development indices are applicable when the application is overcoated with two layers of acrylic paint or one layer of wood stain overcoated with one layer of polyurethane." This test result and certification add to Inspecta-Shield Plus™'s credentials, which include:
In addition Inspecta-Shield Plus™ has like approvals from the New York City Department of Buildings, Material Equipment Acceptance (MEA) Division. The product is also listed with the California Office of the State Fire Marshal, and Department of Forestry and Fire Protection.